Adding Branches and Sub Branches


Vedubox branches are modules where students are grouped. Students and teachers are registered into branches. Administrator accounts have the authority to manage branches.
Adding Branch:

-Click branches module.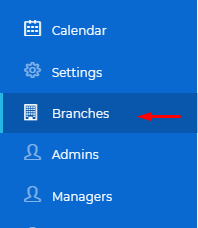 -In this screen, you can add new branches with the "Add" button.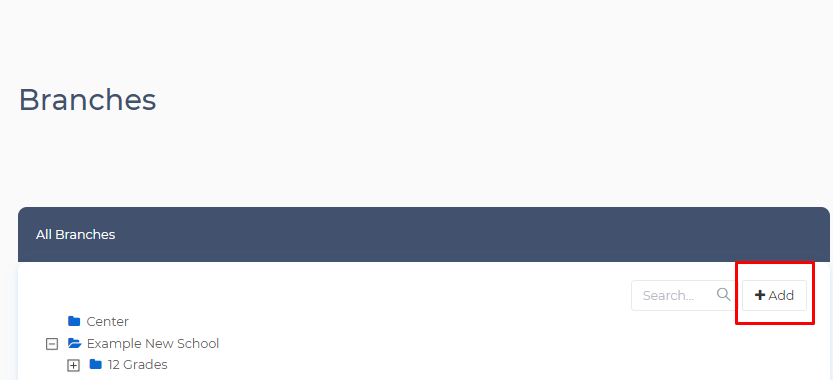 -You can add a new branch with the form that comes up after you click the add button. Provide branch name and then user limit count.

When the user limit count is 0, no student or teacher can be registered into the branch. When the user limit count is -1, you can register unlimited number of students and teachers into the branch.

After filling the form, click add.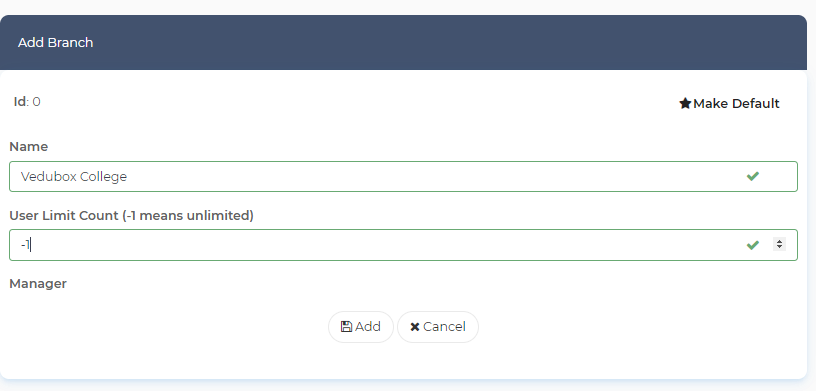 -Your new branch will be displayed under the all branches list.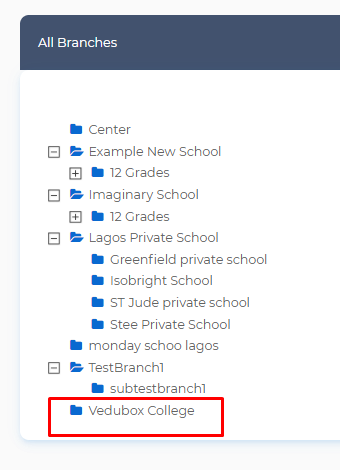 -In order to create a sub-branch for an existing branch, select your branch first.

-Click "add sub branch" button.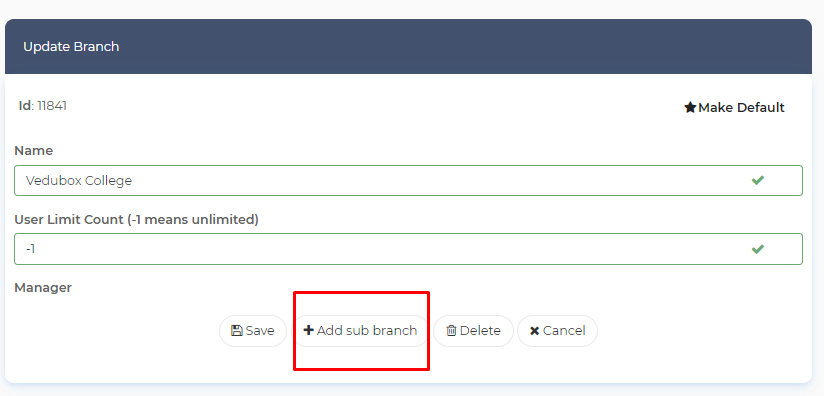 -Fill the sub branch form and add your sub branch.

-After adding your sub branch, find and select your new sub branch under All Branches list. Since fresh sub branches will have their user limit count 0 by default, you might want to update the limit. If you make it -1, you can register unlimited number of users into that branch or you can define a number of user limit.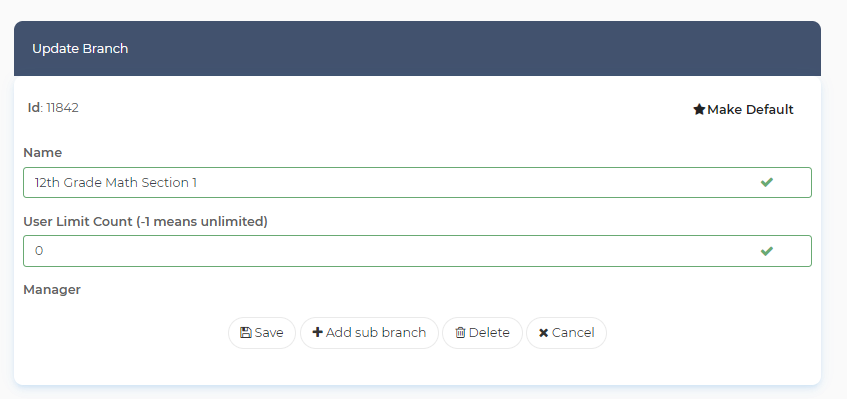 -You can build up all your branches according to this structure.